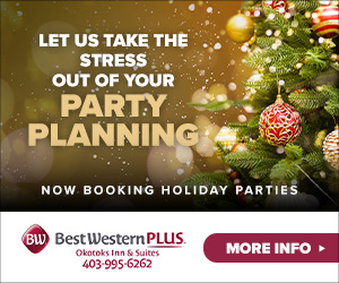 A Christmas Party is a great way to thank everybody for their hard work and kick start the New Year, but the pressure to organize a memorable event for your staff can often bring out the Scrooge in people!

Create your own memorable party! We will assist in planning your party for a private group between 30 and 150 guests.

Enjoy a festive dinner in one of our many private function rooms and set your own agenda for the evening.

Please complete the form below for additional information or call us at 403-995-6262 ext 156.
Each Best Western® branded hotel is independently owned and operated