The 40 Hot Meals Project
The Best Western Plus Okotoks Inn & Suites is excited to be partnering with the Okotoks Food Bank on an exciting initiative that is near and dear to our hearts. We feel it is important to give back and work alongside the community to accomplish large goals, and this one is no exception.
As a locally owned and operated business, we are passionate about our community and we would like to do what we can to support those in need of hot, hearty meals.
Based on the 40 Hot Meal Project out of Medicine Hat, we are creating the same collaboration of business owners and restaurants in support of the Okotoks Food Bank, right here in our hometown.
Okotoks Food Bank:
The Okotoks Food Bank has seen a considerable increase in demand over the past few years. They serve over 1,422 hampers to individual households through their main Food Hamper Program - 60% of which are adults and 40% children. That is 7-10 days worth of food to 4,232 individuals.
Our Commitment:
We have committed to purchasing 40 individually packaged and frozen dinners from a local restaurant. The restaurant will make, package, freeze and deliver the meals to the food bank. From there, the food bank will supply these meals to those in need through their food hampers.
We genuinely believe that if we can help families put one more meal on the table, we are going to do just that!
To sustain this initiative with the food bank, we need your help. Let's work together to support the families in our community.
Click here for more information. Thank you for your support!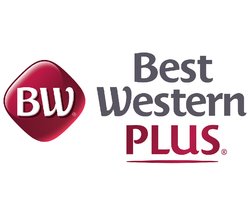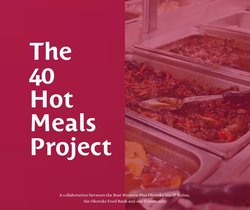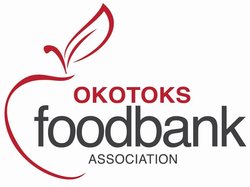 Each Best Western® branded hotel is independently owned and operated